MONOLITHIC & EX-ROTAPRINT
| | |
| --- | --- |
| location: | Berlin, Germany |
| project year: | 2010 |
| attended: | Frank Barkow (Barkow + Leibinger) |
| | Prof. Dipl.-Ing. Kirsten Schemel |
| | |
| type: | artist studios, housing |
| collaboration: | Sven Ziegler |
Collective Scene
While entering the inner courtyard of the Ex-Rotaprint terrain in Berlin, it doesnt take long to notice the main idea of the operating company:
Community!
The active zone shelter in equal parts art-studios, social facilities and industry.
Successful postwar moderity generates the historical background of the design. (...)
The result is as it were a union of technology and history which counteracts, in addition, against the high energy consumption of the remaining rooms
of the area.
However, the traits of the material concrete in the inside and outside space and indicates its future versatility.
first sketch
siteplan
sketch creative tension
wireframe view one
wireframe view two
building evolution
section
artist live and work
entrance and light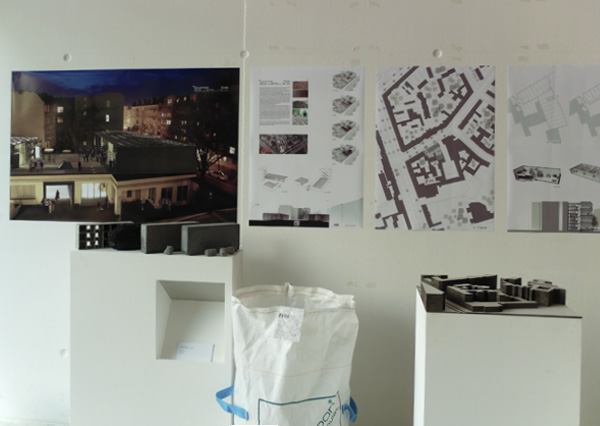 presentation day
model photo